I have received my certification from the Massachusetts Board of Massage Therapy.
I graduated from The Massage School of Easthampton, MA, in November of 2011 and completed a 800 hrs program.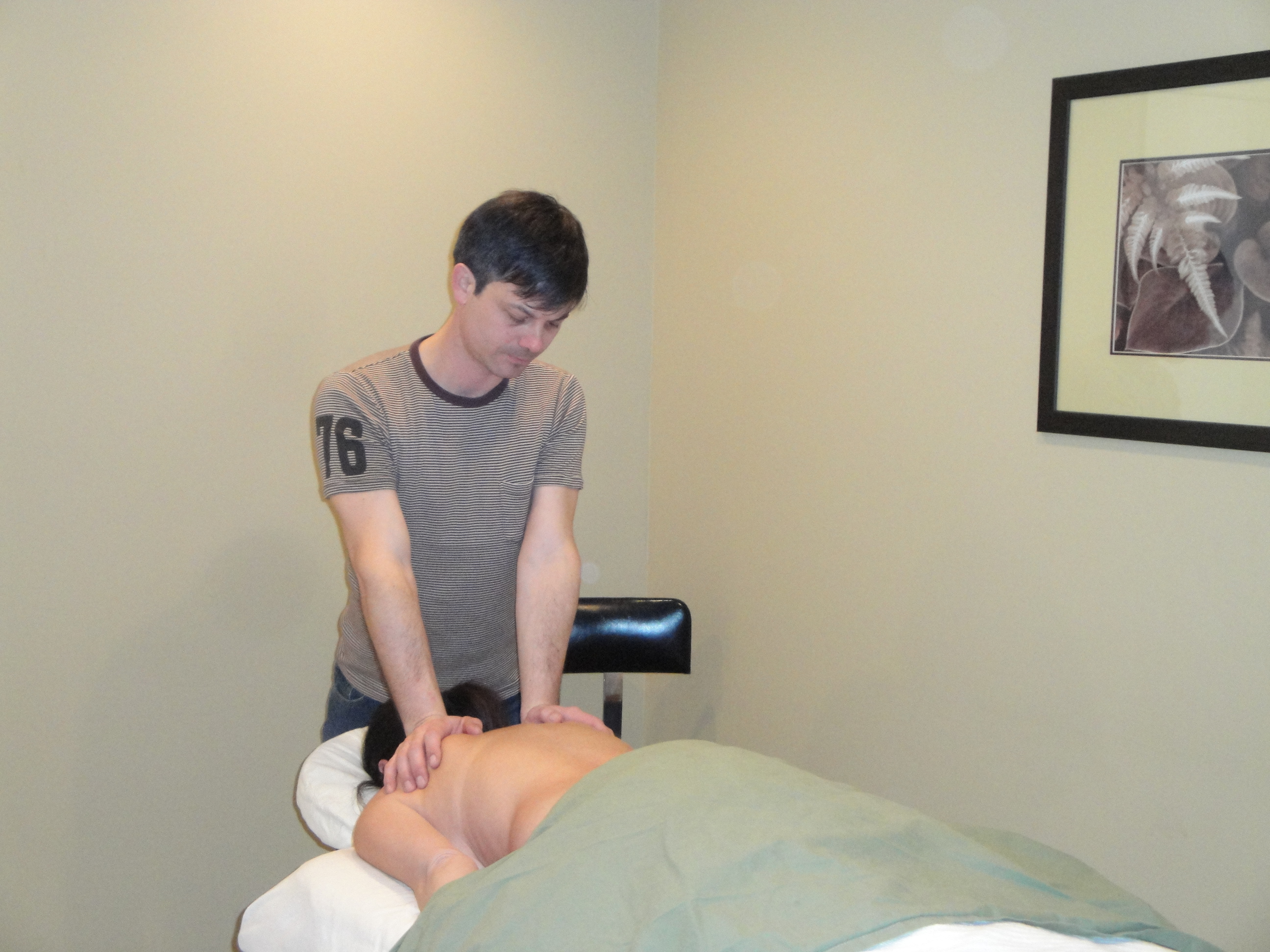 Certified in Swedish and Deep tissue, I have been trained in Shiatsu, Thai Yoga and Reflexology and apply a combination of these techniques in my massage. I use Deep Tissue to relieve pain, accumulated stress and induce deep relaxation. I can work with athletes to recover from and/or prepare for strenuous exercise or competition. I am also skilled in light touch massage to rebalance energy levels, reinforce metabolism, circulatory/lymphatic systems, and boost the immune system.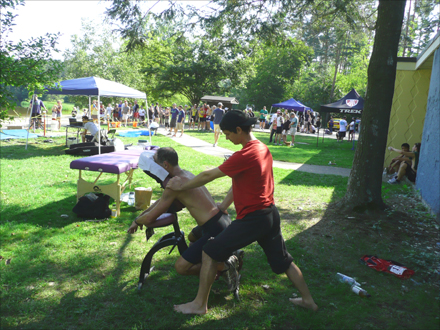 Volunteering at the Check for Change Triathlon, Sunday Aug. 26, 2012
I am using a combination of oils giving particular attention to the healing power of the plants/active ingredients they contain.
I am fragrance and chemical free, by choice first, and as a precaution for some of my clients that have an impaired or fragile sensory system.
Over the summer of 2012, I obtained the Comprehensive Pediatric Massage Certification, (CPMT) to provide massage therapy for children with special health care needs, who are hospitalized or have been diagnosed with a terminal illness in hospice care. This, combined with another training on Comprehensive Touch Therapy for children with Autism (ASD), both trainings with Master teacher Tina Allen.
In early April 2017, I completed an advanced training in Oncology Massage Therapy with Tracy Walton & Associates, LLC.
My previous experience is in the creative arts and organic farming.
I moved from France to Western Massachusetts to pursue my career in the Healing Arts as a massage therapist. (Art is capital).